Union Chandlery is proud to supply TruDesign Composite fittings for boats in Ireland.
Tru-Design range of Fittings are the first composite through hull fittings to be
certified by the Int. Marine Certification Institute (IMCI) Belgium. Designed and
made in New Zealand, the Skin Fitting body and nut are moulded from glass fibre
reinforced nylon composite. High strength, high-modulus glass fibres provide dramatic
strength, stiffness, toughness and dimensional stability.
Don't forget to use TruDesign Load Bearing Collars for ultimate peace of mind.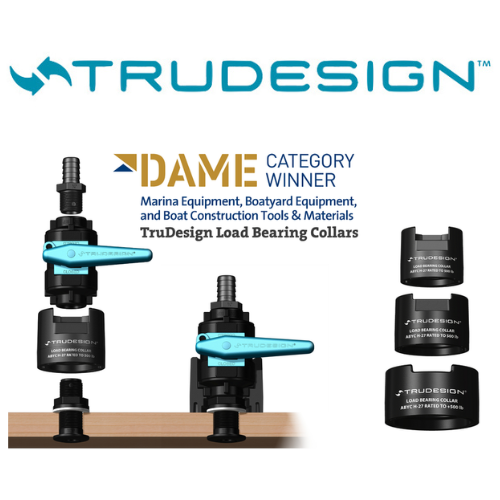 If you are going to replace worn seacocks and hose fittings in your boat why not use the non-corrosive lightweight composite fittings from TruDesign.
Available to buy both instore and online at Union Chandlery : https://uchandlery.ie/trudesign-composite-fittings/
Call in to discuss or check out the video here : https://www.youtube.com/watch?v=w160p53jc_g